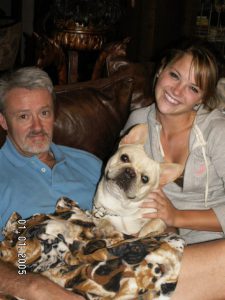 Looking for Frenchie Stud Service
18 Studs are waiting for your call.
Blues, Chocs, Fawns, Creams, Lilacs,
Merles, Fluffies, Pieds, Tan points
---
All Our Frenchies Are AKC Registered
We offer Stud services. We have  proven males. We shipped over 5000 semen samples with out a failure using Ship-Mate. Our (patent pending) computer controlled semen shipping container.  All stud services come with a guarantee.
Any questions about stud service
call Cody 806-664-0173
or  if I don't answer and you need immediate help James 580-799-2873
Call Tami any time about
puppies 580-799-1910
We Love Our Pups!
We are not a puppy mill, but a family who loves dogs. We have been around them for ever and think they are the best friends you could ask for. We love our pups, They eat the best food, our Vet knows them all by name. And we have a special relationship with them. All pups are born in the house and run free in the back yard. They start life high on the hog and they go to families who feel the same way. How do we know? We gets tons of pictures and wonderful stories from families who adopt. Go to customer comments to see for yourself.
See our News section for lots of pictures, videos, and more about our latest litters and services.
We also share lots of new How To videos and information on AI, progesterone tests, whelping, c-sections, dew claw removal, tube feeding, and much more. Go to the Ho To Section
And we live Frenchie. We even Design, Patent and offer  products to help you  raise Puppies successfully.